INTERNATIONAL FRENCH QUALITY CONSULTANT
Experts in Quality Safety and Environment (QSE), the French Quality consultant work in France but also internationally. Our consultant know-how is working on the Quality Safety and Environment domains with French companies throughout the year.

ADVANTAGES OF FRENCH QUALITY CONSULTANTS
The French Quality Consultant is a real asset for your company. He is able to adapt and deploy a set of skills based on French know-how :
Effectiveness of finding solutions
Pragmatism
Simplicity
Open mind
Systemic analysis
Operational effectiveness
Digitalization of the value chain
French Tech has significant resources and the French Quality consultant leads your Quality transformation in the best conditions with the minimum of resources. Accustomed to work in an environment constrained as well at the regulatory level as human or even technological.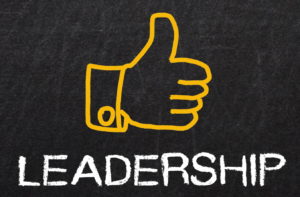 In addition, the French Quality Consultant is a real catalyst for your business and your business. It will bring a diversity and a new approach of the Quality approach. The French Quality Consultant will develop the performance and efficiency of your processes and act on the organization.
Finally, it develops performance and efficiency by simple and innovative solutions. The French International Quality Consultant is an expert in simplicity to aim for sustainable performance. He is able to approach a change management in complex or changing companies.
AREAS OF EXPERTISE OF FRENCH Quality CONSULTANTS
International quality consultants work on the following areas :
Diagnostic audit
Internal Audit
Initial inventory
Quality Council
Quality Coaching
Quality training for managers
Team Quality Training
Deployment of management systems
Operational effectiveness
Quality and Council ISO 9001
…
With experience in French companies both in advanced industrial fields, digital, FrenchTech, health or aeronautics, we work with our international customers to bring our expertise.
STANDARDS AND REFERENCES
INTERNATIONAL QUALITY CONSULTANTS
Standards Quality management system – ISO 9001 v2015 ;
Transition ISO 9001 v2008 to ISO 9001 v2015 ;
Quality Management Systems for Aviation, Space and Defense Organizations – AS 9100 ;
 Design / development, production and, when relevant, installation and servicing of automotive- ISO TS 16949 / IATF 16949 : 2016 ;
General requirements for the competence of testing and calibration laboratories – ISO 17025, ;
Medical laboratories Quality management systems – ISO 15189 ;
Medical devices Quality management systems – ISO 13485 ;
food safety management system – ISO 22000 ;
IFS Logistic / IFS Broker ;
BRC Food / BRC Packaging ;
HACCP ;
Guidance on social responsibility – ISO 26000 ;
Information security standard – ISO 27001 ;
Global GAP – GlobalG.A.P.
Other certifications Quality (on request)
OTHER STANDARDS:
INTERNATIONAL SECURITY COUNCIL / INTERNATIONAL ENVIRONMENT COUNCIL
Occupational Health and Safety Assessment Series – OHSAS 18001 ;
Environmental management systems – ISO 14001 ;
Occupational health and safety – ISO 45001 ;
Business Security Improvement Manual – MASE (French Standard)
Energy management systems – ISO 50001
…
INTERNATIONAL MOBILITY
COUNTRY OF INTERVENTION
Our French Qualities consultants can intervene in many countries to bring their know-how and their experience. Our network is able to support you on the 5 continents, we can take care of the quality advice as well for your seats based in France but also in Europe and in the rest of the world.
Belgium ;
Swiss ;
United States ;
Israel;
England;
Germany;
Spain
…
Contact us / Contact form

[contact-form-7 id="2497″ title="Formulaire de contact – World"]